GO SUSTAINABLE
WITH
BLUE
Together we can change Australia's approach to
drinking water from plastic bottles. Switching to
Blue Spring Water can prevent millions of tonnes
of plastic from congesting our oceans and landfill,
as well as reduce our greenhouse gas emissions.
Learn More
Aluminium does not lose any of its properties or qualities from recycling.
Recycling aluminium is 95% more efficient than creating new aluminium.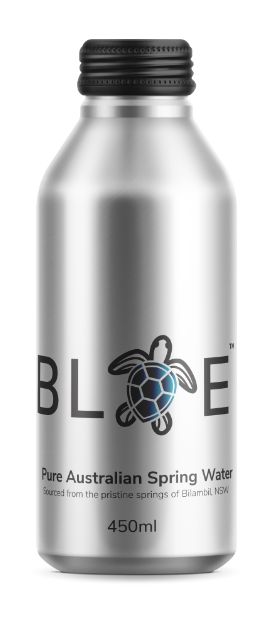 About 75% of the aluminium ever produced is still in use today.
Each aluminium can recycled saves enough electricity to power a TV for 3 hours.
The energy saved from global aluminium recycling each year is equal to Australia's total annual electricity consumption.
BLUE SKY ALL RIGHTS RESERVED 2020
WEBSITE DESIGN & BUILD BY BEAR MARKETING